Overview
Ever find yourself in need of high quality work, with an intense 3rd party licensor? We are extremely comfortable working with even the most demanding of partners.
When Flashman Games approached us to design art and mobile marketing collateral for use in the 2014 Games – we were excited to help. Despite an aggressive timeline, we created keyart, identity, and a website that breezed though International Olympic Committee approvals.
Official Mobile App for Sochi 2014 Winter Games Website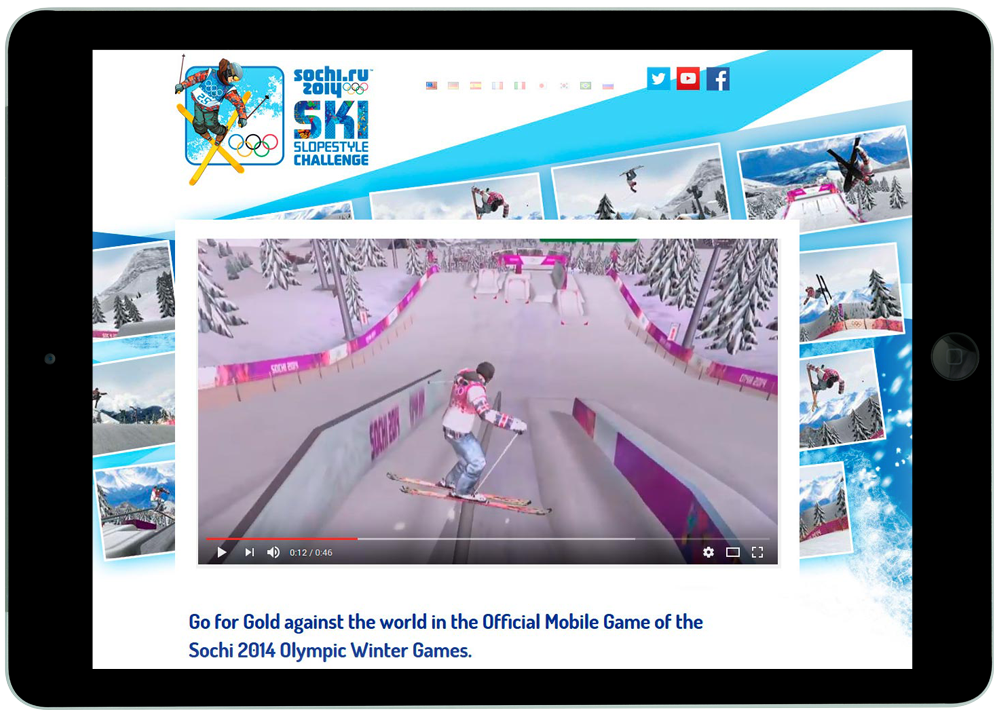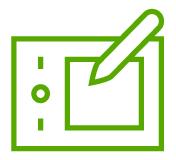 Graphic Design
Keyart
Flashman's marketing team wanted keyart that reflected the more realistic graphics in the app, and differentiated it from other competitors. The use of the Olympic rings on the front of the vest allowed Flashman to use the main character in advertising independently from the rest of the logo.
The vibrant pattern of the Skier's jacket mirrored Sochi's wonderful quilted patterns, which you should definitely read more about!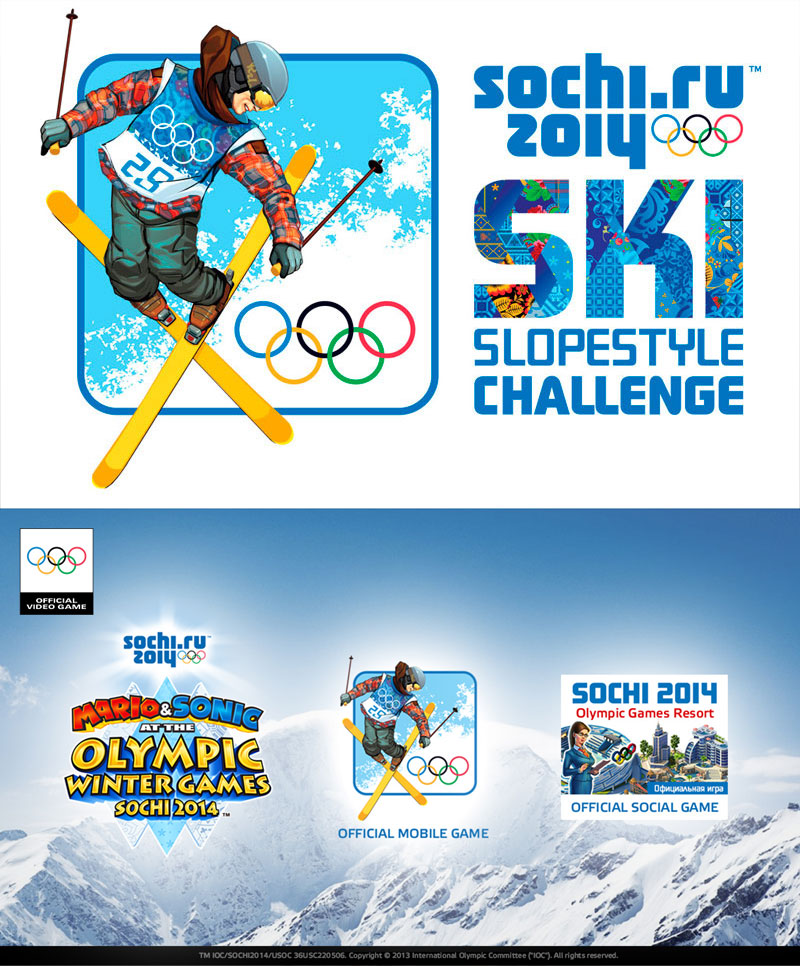 App Icon
It was a challenge to create a less "cartoon-like" icon that showed the action of the game, and also included branding elements like the Olympic Rings. There was a trade off between meeting marketing requirements and visibility at smaller sizes.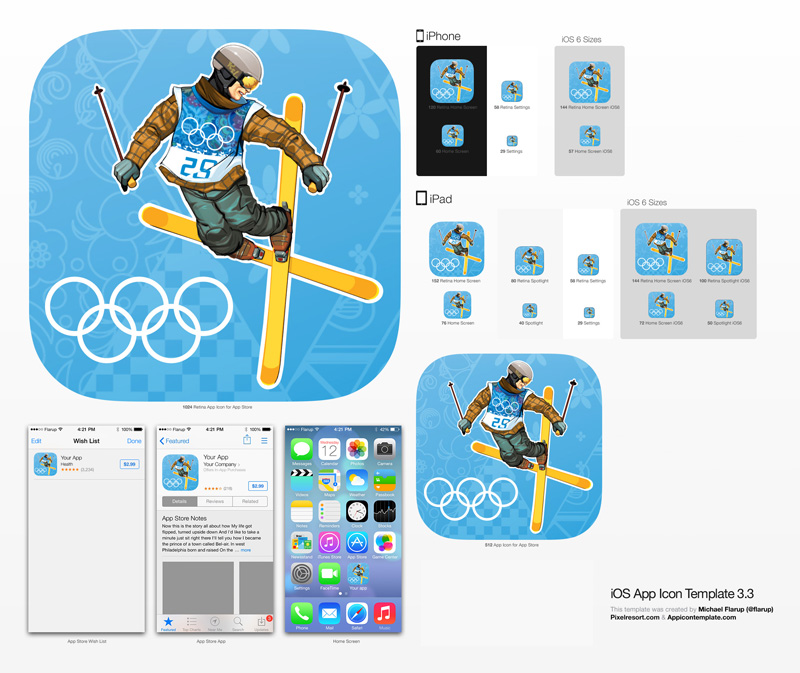 Chornenky Creative has delivered time and time again for Flashman Studios. Whether it's a big project like redesigning our corporate website, helping us rebrand our company, or helping us with last minute, critical, time sensitive projects, they always deliver!
—Corey Fong, Director of Marketing, Flashman Studios
---