Overview
Assassin's Creed is a video game franchise developed by Ubisoft. It depicts a centuries-old struggle pitting the Assassins, who fight for peace and free will, against the Templars, who believe peace comes through control of humanity. Assassin's Creed has sold over 100 million copies, is Ubisoft's bestselling franchise, and one of the highest selling video game franchises of all time.
Chornenky Creative has been working on Assassin's Creed projects since 2008, creating marketing assets for print and online.
Chornenky Creative can devlop rich media or traditional ads for your website or campaign. Need custom social media content or a custom YouTube channel? We've got you covered.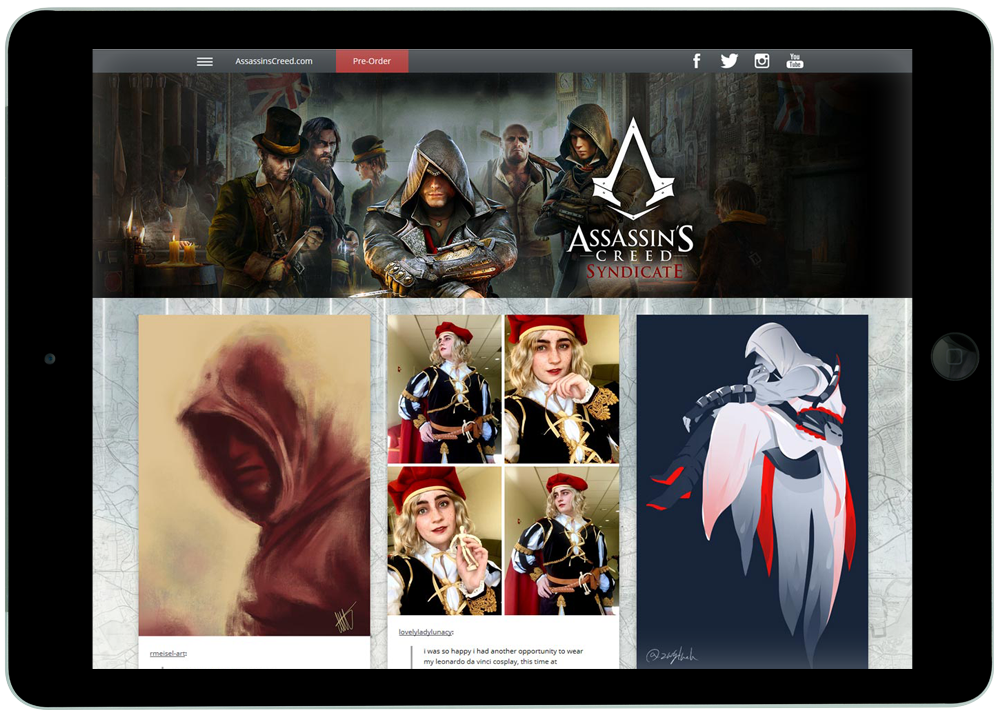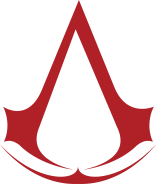 "They're graceful under pressure and always able to find solutions to our design and development needs. I highly recommend Chornenky Creative."
-Caroleen Beatty, Executive Web Producer, Ubisoft
---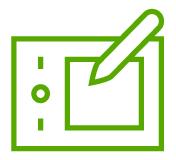 Graphic Design
Multiplayer website
We sure do miss Assassins Creed Multiplayer! At least we have some good memories: Playing Malfatto, and in designing the multiplayer website.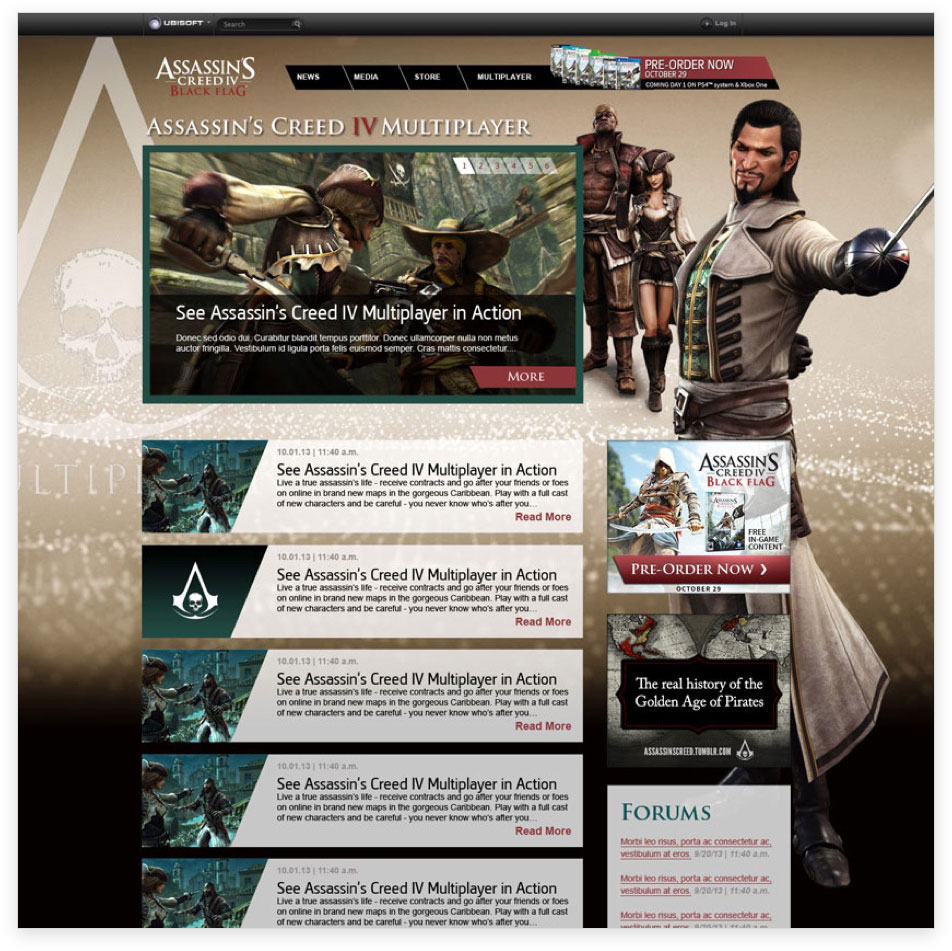 Target in-store end cap
Our creative team has experience with traditional printing including E3 trade-show graphics, retail game packaging, posters, magazines, game manuals and much more.
This endcap was created for Ubisoft to display in Target™ stores. 3D renders allowed the marketing and sales teams to pre-visualize the creative.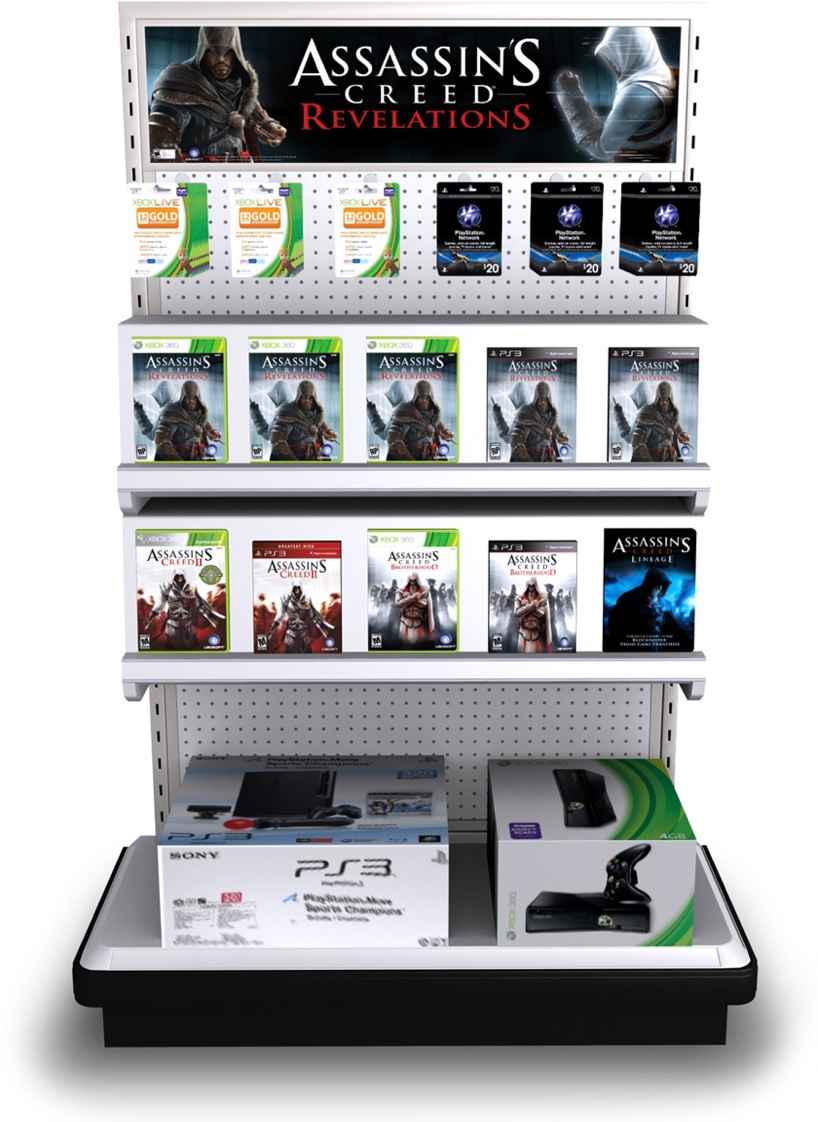 advertisements
So many ads! In-game ads, online ads, animated "take over" ads, Rich Media ads – we've done just about every type of digital advertising for Assassins Creed over the years.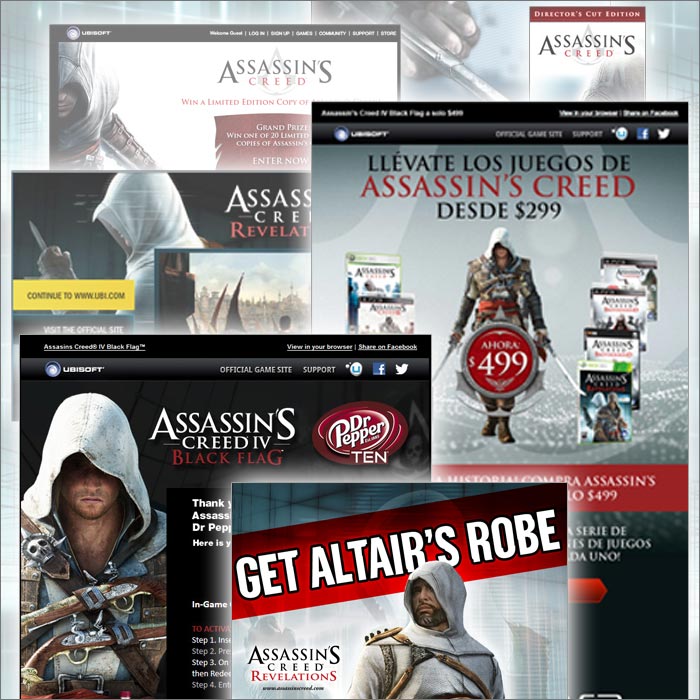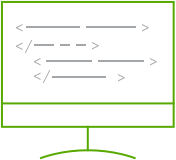 programming
We work hand in hand with Ubisoft to code, QA and correct websites using Ubisoft's custom CMS. We are proficient in HTML5, JavaScript, PHP and other commonly used languages, and will work with you to develop the best technical solution for your website or application. Our QA team can integrate seamlessly via Jira, Trello, Taiga, Basecamp, or other project management software – allowing us to quickly identify, assign and resolve issues. Our team members are located worldwide, so we can test Today's work and have results waiting for you in the morning.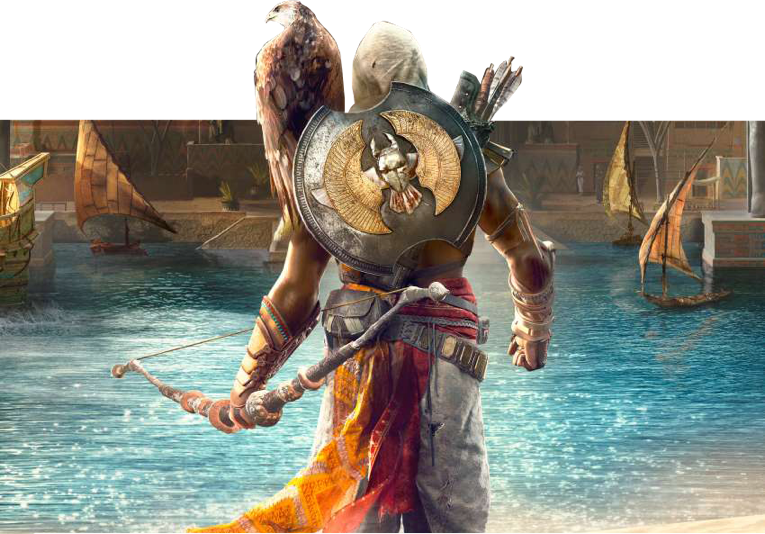 Justin and his small and talented agency are one of our "go-tos" these days…
-Justin Landskron, Director Digital Marketing, Ubisoft
---