Overview
Assassin's Creed is a video game franchise developed by Ubisoft. It depicts a centuries-old struggle pitting the Assassins, who fight for peace and free will, against the Templars, who believe peace comes through control of humanity. Assassin's Creed has sold over 100 million copies, is Ubisoft's bestselling franchise, and one of the highest selling video game franchises of all time.
Chornenky Creative has been working on Assassin's Creed projects since 2008, creating marketing assets for print and online.
Custom skins designed for Tumblr and other social media.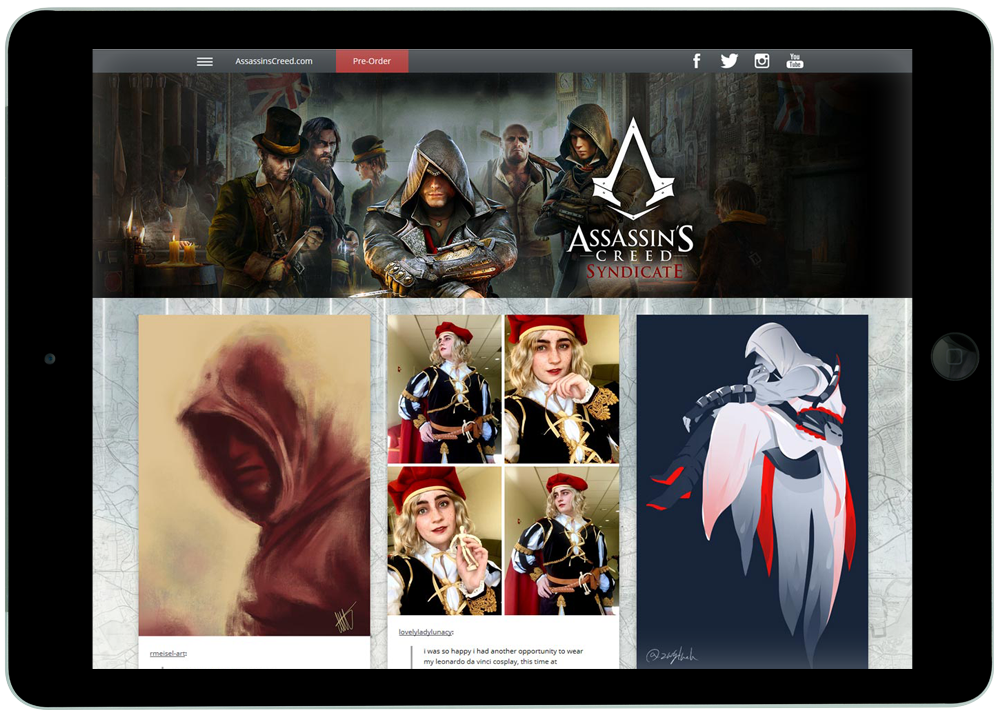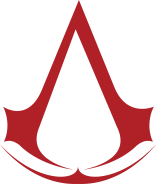 "They're graceful under pressure and always able to find solutions to our design and development needs. I highly recommend Chornenky Creative."
-Caroleen Beatty, Executive Web Producer, Ubisoft
---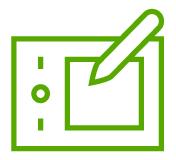 Graphic Design
Multiplayer website
For Assassin's Creed Multiplayer website, we used a color palette slightly different from the main site.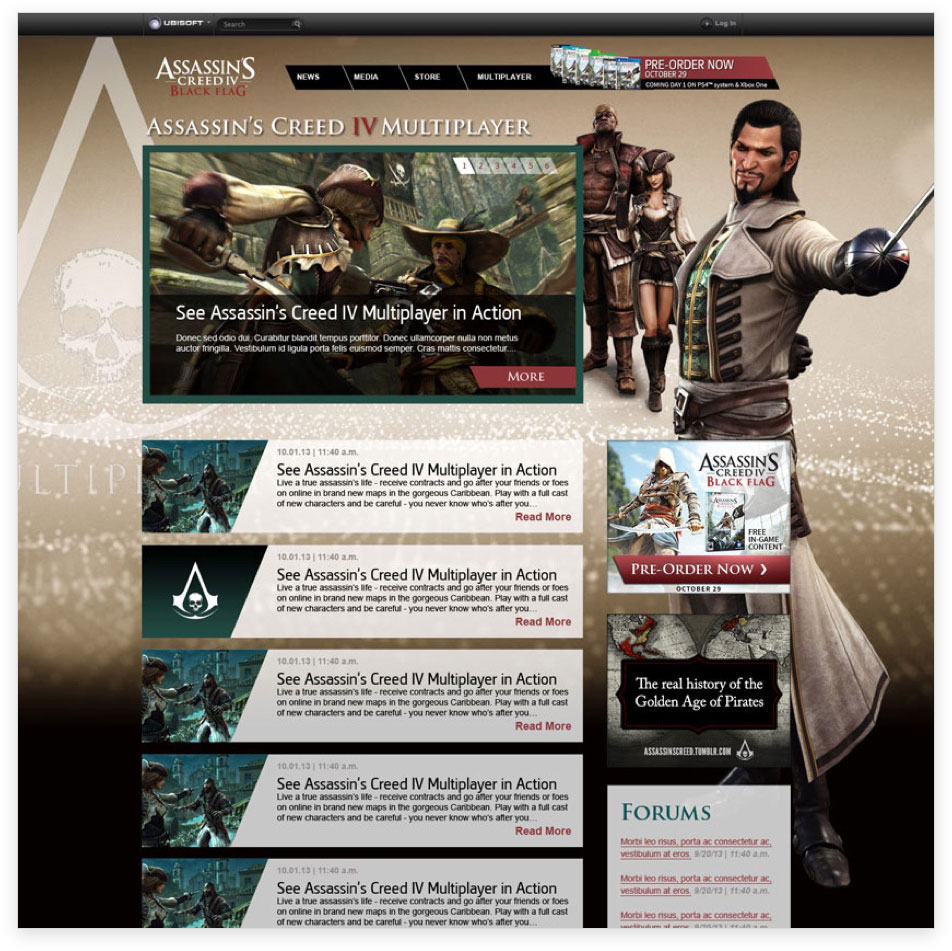 Target in-store end cap
Created to Target's specifications, we designed the banner and created 3d mock ups to help the team visualize the final product.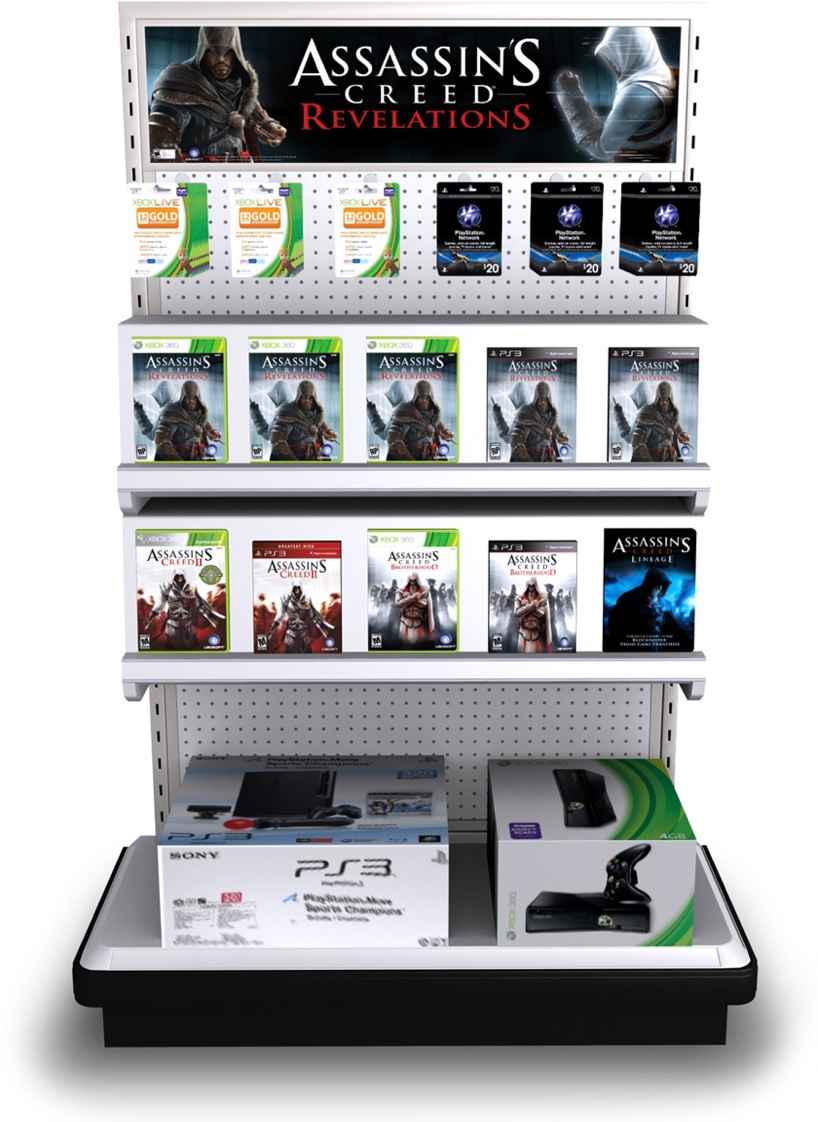 advertisements
So many ads! In game ads, online ads, Animated site "take over" ads, Flash ads – we've done just about every type for Assassins Creed over the years.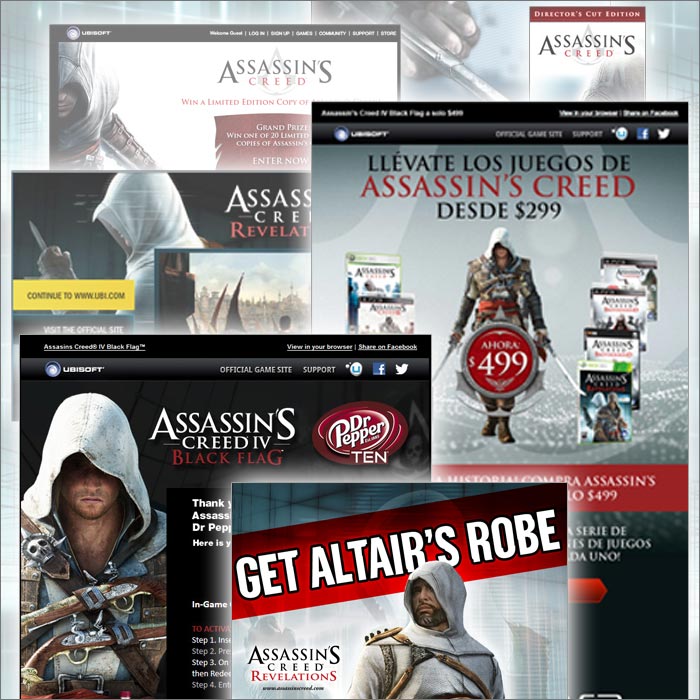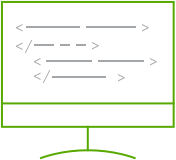 programming
We work hand in hand with Ubisoft to code, QA and correct websites using Ubisoft's custom CMS. We are proficient in HTML5, JavaScript, PHP and other commonly used languages, and can work with you to develop the best technical solution for your website or app.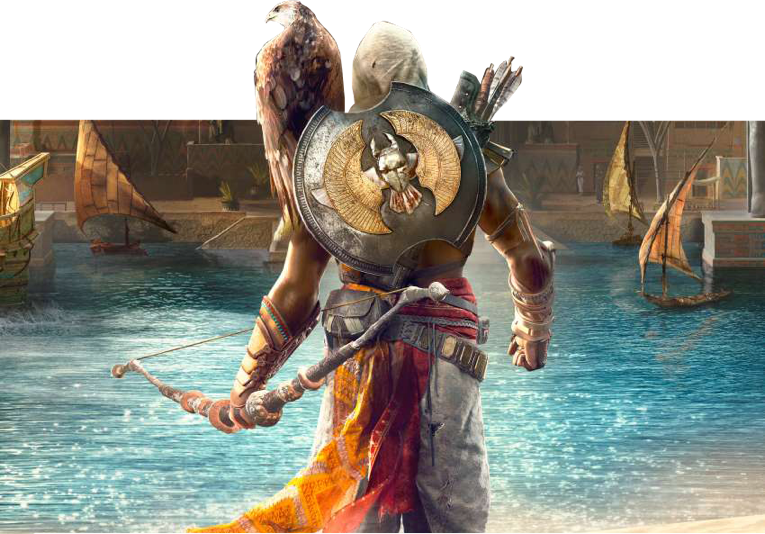 Justin and his small and talented agency are one of our "go-tos" these days…
-Justin Landskron, Director Digital Marketing, Ubisoft
---