Overview
Rebel Galaxy: Outlaw is a continuation of the successful Rebel Galaxy space faring franchise. The new game is more story driven than previous installations, and Double Damage Games wanted to highlight the gritty feel and interesting characters. We worked with DoubleDamage and award winning Illustrator Dave McCaig to create a vintage space-western look for the marketing materials. We designed the website, created key art, and put together a bad ass movie poster for the merch shop.
"The big empty is filled with lowlifes, cops, pirates, and blue-collar folks just trying to get by. Plenty of room to make some money – or some mayhem."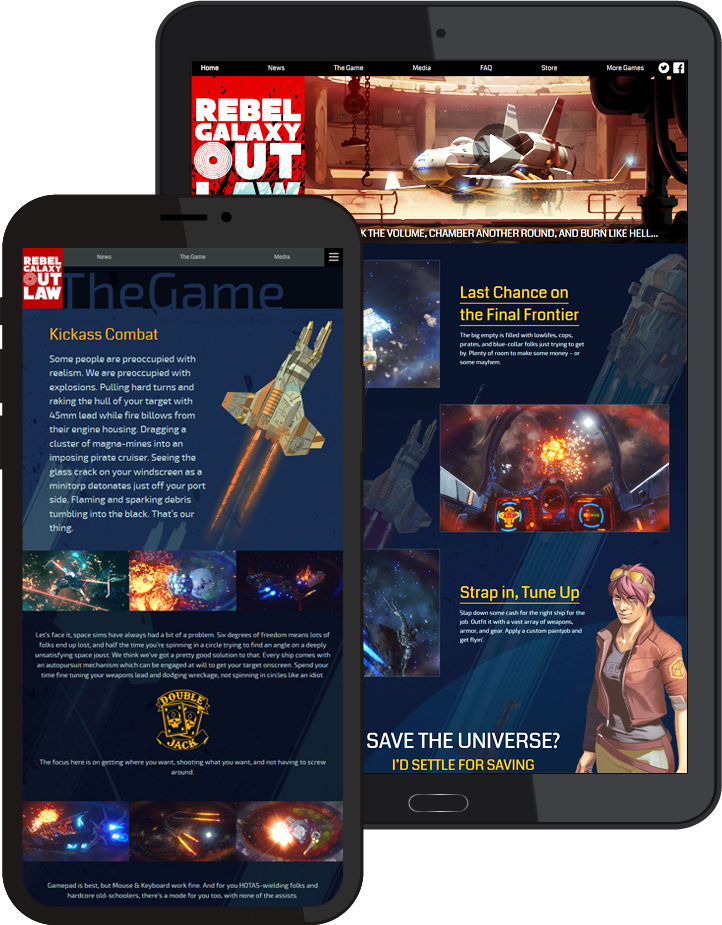 We had great results working with Chornenky Creative. From collaboration on what we wanted and what our goals were, to implementation and iteration, to live support when our site was up, I really appreciate the team's quality, creativity and responsiveness.
Erich Schafer, President, Double Damage Games
---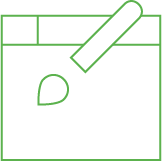 Illustration
Vintage Space Western?
1980's Neo-Space Cowboy? Han-Solo's Firefly Beebop Asteroid Bar? We're not sure what to call it, but it's pretty damn cool.
Double Damage Games had a very specific vision of what they wanted for the keyart. We researched and discussed an array of styles and reference, and then found the right artist to bring their vision to life.